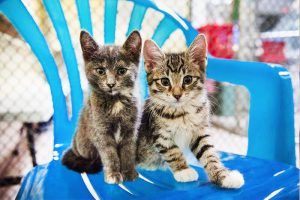 It's Raining Kittens
Every year, Parma Animal Shelter takes in approximately 300 kittens. We provide medical care and shelter until each kitten finds his or her furever home. Costs associated with the intake, medical care, and sheltering of one healthy kitten can total $150 or more. YOU can help by sponsoring a kitten, ordering from our Amazon kitten WISH LIST, or by purchasing KMR, bottles, blankets, and toys and bringing them to the shelter at 6260 State Rd. in Parma, OH.
NOTICE: Dog Side Closed

In light of the dog respiratory illness that is going around shelters in the Ohio area, we have decided to close the dog side to the public until further notice. Our main concern is for the health of the dogs at our shelter and also preventing the spread of disease to any dogs outside the shelter. Thanks for your understanding.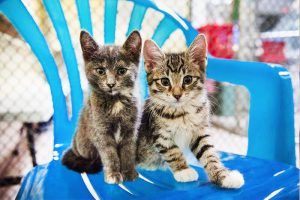 Not Accepting New Cats or Kittens
We are currently not accepting any new cats or kittens. We will be offering limited cat adoptions by appointment only. With any questions, or to set up an adoption appointment, please email catadoptions@parmashelter.org.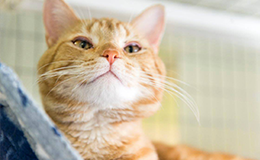 Adopt a pet from PAS! Adopting a pet from the Parma Animal Shelter can be very rewarding!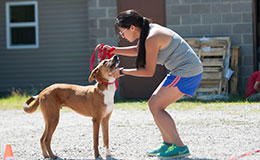 Consider becoming a Parma Animal Shelter volunteer! There are many opportunities to choose from.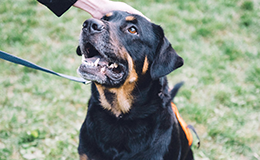 Donate to the Parma Animal Shelter, a 501(c)(3) organization. The shelter is 100% volunteer-run and relies on donations and grants.
FOSTER TO ADOPT
Looking to bring home a new furry friend? Foster to adopt is a great way to go!
When you foster to adopt we will set you up with all you need to bring home a new pet. All you need to do is give them a loving, safe home and keep their scheduled vet appointments! We will work with you to make sure the appointments fit into your busy schedules.
Hannah and El are two of our shelter animals in desperate need of a home outside the shelter. Please help us give them the happy, loved life they deserve.
Get to know Hannah:
Longest resident at Parma Animal Shelter (1 year +)
8 years young and fully vetted – up to date on shots, spayed and microchipped
Prefers to be the only pet in your home
Timid at first, but very affectionate
Loves to give kisses and play with catnip
Get to know Eleven or "El"
1 year old and about 55lbs
Recovering from heartworm- very good about taking medication
Loves humans of all ages, but can be picky about other animals
Extremely outgoing, playful and friendly
Very enthusiastic walker and knows some basic commands
Cooper
Cooper is a great dog and his new doggie mom reached out to a trainer to help him get settled in his new home! Our dogs are looking for committed adopters who understand that training may be something that will be needed to help them adjust to their new home. This adopter thought she made a mistake, but she asked for help and in three weeks time proved that committed adopters CAN and DO make progress with their dogs, and they form quick bonds in doing so!