Parma Animal Shelter Update
We would like to thank everyone who has adopted or donated to us.  We are ever hopeful to have some exciting fundraising events this year. Parma Animal Shelter is still closed to the public, HOWEVER, WE ARE STILL SCHEDULING ADOPTIONS BY APPOINTMENT! We are following CDC/State of Ohio COVID-19 protocols and social distancing guidelines.
Visitors and volunteers are required to wear face coverings (face mask, face shield). Our volunteers are working hard to accommodate those seeking an appointment to adopt. Thanks for your continued patience.
ADOPTION (PARMA ANIMAL SHELTER)
Please view our current adoptable animals at our website: https://parmashelter.org/ we are doing adoptions by appointment only with prior scheduled appointments to minimize the traffic within the building.
FOR CATS:
Please fill out the fillable PDF application – Cat  Kitten Adoption Form
For questions about ADULT CATS contact catadoptions@parmashelter.org or KITTENS contact kittenadoptions@parmashelter.org
FOR DOGS:
Please click the link provided below to fill out the form for adoption and fostering a dog.
Any questions please email dogadoptions@parmashelter.org
Dog Adoption/foster form – https://tinyurl.com/PASDogs
Applications are being processed as quickly as possible. We are grateful for your patience and support.  We will contact you to set up an appointment with an adoption counselor and answer any questions you may have. We appreciate your patience while you wait to be contacted. Applications are taken in the order they are received and there may be more than one for the animal you are interested in.
INTAKE/SURRENDER (PARMA ANIMAL SHELTER)
Intake/Surrender Form:  Animal Surrender Form
Due to space limitations and the need for more foster homes we are forced to suspend adult cat owner surrenders at this time.
Note: Before an owner surrender can be accepted or brought in, the Health and Welfare  Chairperson must give authorization that the owner surrender can be brought in by appointment only.  Please use the dogadoptions@parmashelter.org or catintakes@parmashelter.org to contact the Health and Welfare Chairperson.
ANIMAL ISSUES WITHIN THE CITY OF PARMA (CITY OF PARMA, ANIMAL CONTROL)
Please contact the City of Parma, Office of Animal Control for any animal issues by calling 440-885-8010 during business hours and leave a message. For after hours – for emergencies only: 440-885-1234
FOSTER
During this time we are seeking people who may be able to provide their home to foster a pet for 4 to 6 weeks if the need arises. If you feel this is something you could commit to, and could keep the foster separate from your household resident animals, please contact dogadoptions@parmashelter.org  or catfosters@parmashelter.org.  We would provide the foster the necessary food and basic supplies needed.
DONATE
If you would like to assist us at this time, please donate items that you can find on our Amazon wish list, Shelter beds or drop off in-kind donations during our open hours. We will have a box inside our front door to place the donations. For any monetary donations feel free to mail or send them online.
https://parmashelter.org/ways-to-help/donate/
https://parmashelter.org/ways-to-help/wish-list/
https://donate.shelterbeds.org/394882
QUESTIONS:
For additional questions:  info@parmashelter.org  or leave message at 440-885-8014
VOLUNTEER OPENINGS
Fosters – Kittens, Cats or Dogs
---
Fundraising – Event Volunteers Needed – meeting Feb 11th
---
Dog Walkers – Sunday & Monday evenings
---
Cats – Tuesday evenings
---
Phones/Front Desk – Thursday & Saturday evenings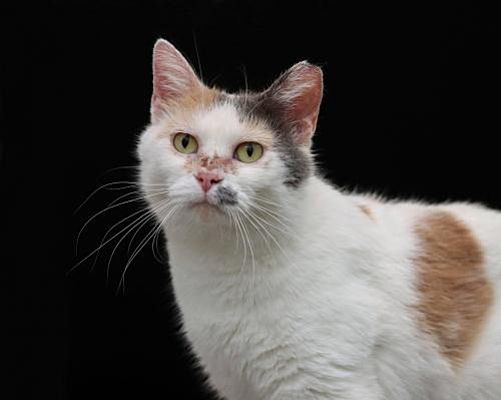 Truly is our spotlight cat and volunteers are really surprised she hasn't been adopted.   She is a sweet, friendly energetic cat that is playful and affectionate!  Truly will let you pet her and pick her up and she loves head rubs!  Truly is one of the most playful cats we've had and loves string toys and will jump into the air to catch the toy.  She will also follow you around while you walk with the string toy. Truly loves chasing the laser!  She enjoys sitting by the window and loves watching the squirrels and birds.  She loves being near people and loves attention.  She will follow you around while you do household chores and will watch to see what you're doing!  Truly is a favorite of the volunteers and is the ideal cat.  She will be a wonderful addition to any family household and will most likely be a lap cat!  We are not sure why this beautiful , sweet cat has not yet been adopted.  She must be waiting for that someone special to take her home!  Could that someone special be you?  We do feel that she may be better in a home with someone that has time to spend with her and someone that needs a companion. Please come in and see this beauty and see why we all love her!   Truly does not do well with other cats so we would prefer that she is the only cat in the home.  She might be okay with a quiet dog and she might be okay with older teen-age children.