Parma Animal Shelter News & Events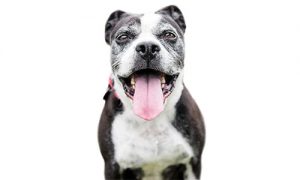 To continue our goal of appreciation, placement, wellness, provision, prevention, and education, the Parma Animal Shelter hosts and promotes a variety of events to help our shelter animals and to raise funds for our behavior, medical, and other programs. We thank everyone who continues to support the shelter through attendance, donations, and partnership . . . you help us make a difference for shelter animals!
---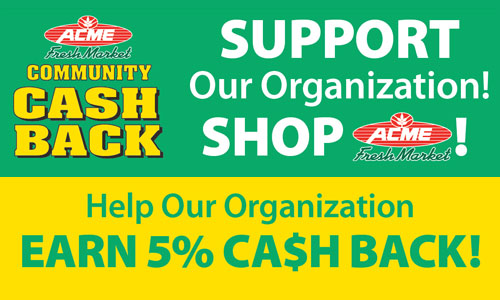 Acme Community Cash Back
Save our paws while you shop!
When you turn in your receipts at Acme Fresh Market, Parma Animal Shelter earns 5% cash back on all of your qualifying purchases! Receipt collection boxes can be found by the register, or near customer service. Qualifying brands include Food Club, Paws Premium, Full Circle, Valu Time, Wide Awake Coffe Co and more! Collection lasts through December 2017.
---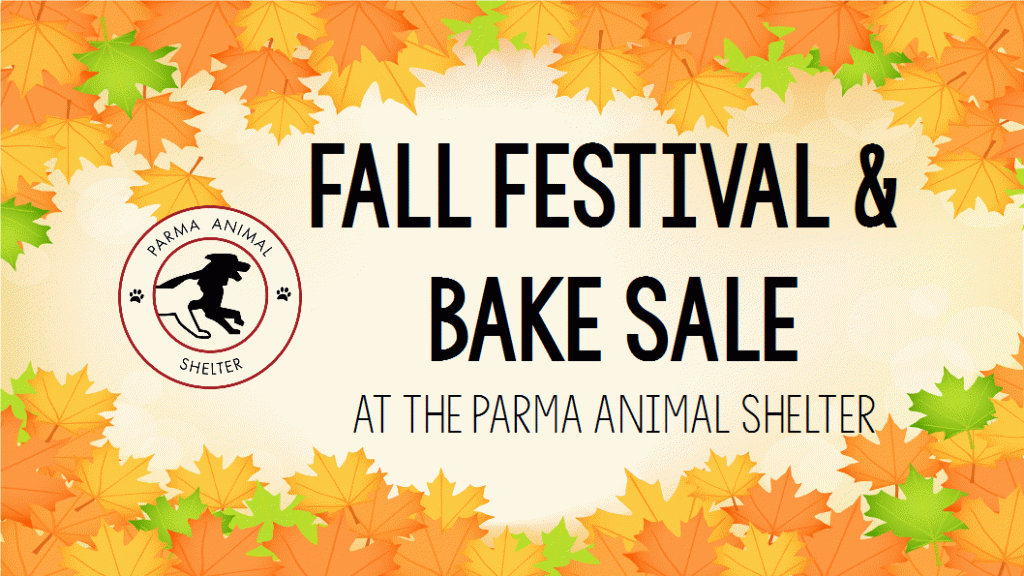 Fall Festival & Bake Sale
Join us Saturday, September 30th for the Fall Festival! From 2pm-4pm the shelter will be open for tours, crafts, animal meet & greets, face painting and more!
You can also stop by Bartels & Busack Pet Hospital and Spa for a delicious bake sale – we will have cookies, cakes, pies, breads and many more sweet treats available for purchase. All proceeds will benefit the cats and dogs of Parma Animal Shelter!
While you are at Bartels & Busack don't forget to stop by our fall photo booth! For just a $5 donation we will be taking fall pet portraits. Pictures can be ordered online, or will be available in print on a first come, first serve basis.
---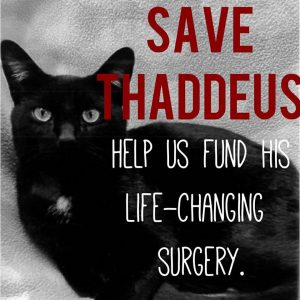 Save Thaddeus
Thaddeus is a friendly 1 ½ year old male cat. He loves to be held and petted.
Even with his sweet personality, he was abandoned at a local animal hospital. After noticing that he had difficulty walking on his rear legs, x-rays were taken of his hindquarters and legs. The x-rays and an examination by Dr. Vogt, a veterinarian surgeon, revealed that he has congenital bilateral luxated patellas. Essentially, Thaddeus' kneecaps are in the wrong place and make it extremely painful for him to walk. He desperately needed surgery.
On 7/12/17 Thaddeus had the first of 2 surgeries to fix his rear legs.  He is recovering quite well in his foster home, and is thrilled to be mobile again.
Every donation helps!  We are fully funded by private donations and fundraisers throughout the year, this surgery is a huge expense for us.  We are so dedicated to saving animals in need and we need your help to make it happen!


---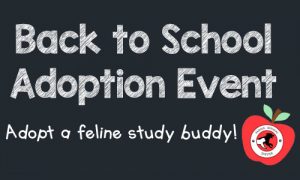 Reduced Fees in October!
Back to School Adoption Event
Kittens – $50 (6 months & younger)
Adult Cats – $25 (7 months – 7 years)
Seniors – $15 (8 years & older)
---
Portrait Fundraiser to benefit The Parma Animal Shelter
Join us ALL October to help a great local organization raise funds to continue to do what they do best…help the animals in our community! We have teamed up with The Parma Animal Shelter and Diane Weinmann, HTAP of "For The Love of Animals" to make this event possible!
I hear time and again from my clients "We haven't had our family portraits done since my son/daughter was one!" This is the perfect chance to do so! Choose the Fall theme or one of our Howilday Themes, or both and get your Holiday Cards, Family Portraits, Christmas Gifts AND Holiday Cards crossed off that to do list!
This fundraiser features a Full In Studio Session, typically 45 minutes to an hour with both Fall Themed and Howilday Themed Backdrops. The session investment for this event is $149, which includes one (1) 5×7 Gift Portrait and the best part is the session investment will be donated to The Parma Animal Shelter.
Appointments are available the whole month of October during the weekdays, weekday evening and weekends. To add that personal touch to your session, we welcome you to come into the studio for a consultation to chat about custom creating your portrait session!
Have questions? Please feel free to respond to this email or contact me at 440.526.0504.
Are you in and want to help the animals at the Parma Animal Shelter? First and foremost, thank you for your support, you rock! The next step is to click on the link below and fill out the form in it's entirety.
https://hswaney.photobiz.com/form/parma-animal-shelter-october-portrait-fundraiser
Pixure This! Photo Studio, The Parma Animal Shelter and Diane Wienmann of For The Love of Animals thank you tremendously for your support in this effort!!!!
---