Parma Animal Shelter News & Events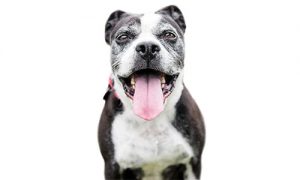 To continue our goal of appreciation, placement, wellness, provision, prevention, and education, the Parma Animal Shelter hosts and promotes a variety of events to help our shelter animals and to raise funds for our behavior, medical, and other programs. We thank everyone who continues to support the shelter through attendance, donations, and partnership . . . you help us make a difference for shelter animals!
---
Barktoberfest
On Saturday, September 21, 2019, from 6:00pm-8:30pm., please join the Parma Animal Shelter for Barktoberfest at The Party Room at Yorktown Lanes , located at 6218 Pearl Rd, Parma Hts Ohio 44130. Enjoy great food and drinks and a 50/50 Raffle, and Raffle Baskets!
Tickets are $35 per person. Limited tickets available!
Includes: All you can eat & drink Brats, Schnitzel, sauerkraut, potato pancakes, beer, wine and pop
Tickets are available at www.parmabarktoberfest.eventbrite.com or at the Parma Animal Shelter, 6260 State Road, Parma, Ohio, 44134, Monday-Sunday, 10:00 a.m. – 12:00 p.m. and 5:00 p.m. – 7:00 p.m.
Hope to see you there!
---