Parma Animal Shelter News & Events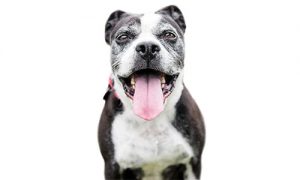 To continue our goal of appreciation, placement, wellness, provision, prevention, and education, the Parma Animal Shelter hosts and promotes a variety of events to help our shelter animals and to raise funds for our behavior, medical, and other programs. We thank everyone who continues to support the shelter through attendance, donations, and partnership . . . you help us make a difference for shelter animals!
---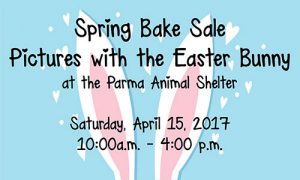 Spring Bake Sale & The Easter Bunny
Make Parma Animal Shelter your destination for Easter goodies! Saturday, April 15th from 10am-4pm we will be hosting TWO great events – Pet pictures with the Easter Bunny & a scrumptious bake sale!
For more information, CLICK HERE.
---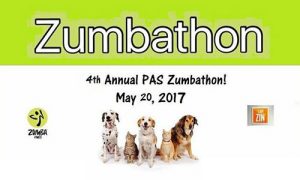 4th Annual PAS Zumbathon
Let's get up and dance for this amazing cause – to HELP the animals! Join us Saturday, May 20th from 11am-1pm at the Seven Hills Community Rec Center for the 4th Annual PAS Zumbathon.
For more information, CLICK HERE.
---