Parma Animal Shelter News & Events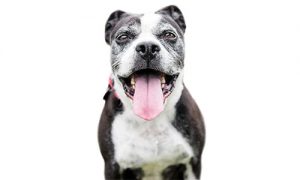 To continue our goal of appreciation, placement, wellness, provision, prevention, and education, the Parma Animal Shelter hosts and promotes a variety of events to help our shelter animals and to raise funds for our behavior, medical, and other programs. We thank everyone who continues to support the shelter through attendance, donations, and partnership . . . you help us make a difference for shelter animals!
---
Garage Sale
Parma Animal Shelter will be having a Garage Sale on June 30th from 9am- 1pm. We will be accepting donated items after June 15th during our open hours (Open daily 10-noon and 5-7) Please no donations of clothing, glass drink ware, mugs or items over 50 pounds.
We will also have a few vendors at our garage sale this year. A portion of their sales will benefit the Shelter. Paparazzi jewelry, Hand made lap blankets, doggie bandanas and assorted doggie items will all be available for purchase!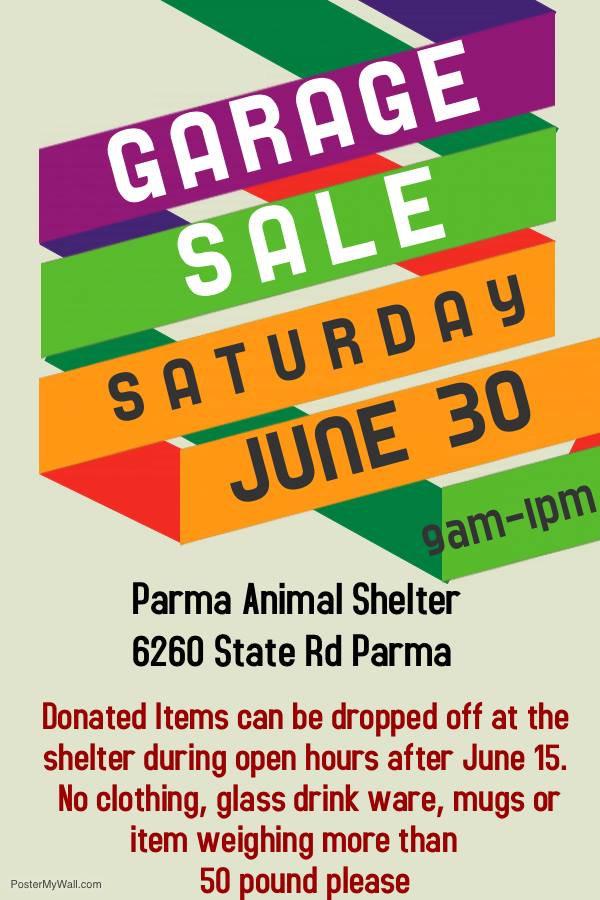 ---