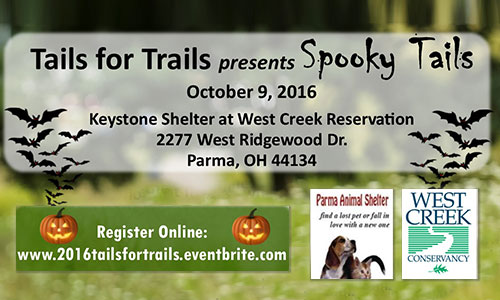 Parma Animal Shelter and West Creek Conservancy are partnering to present an event for the whole family!
Join us Sunday, October 9, 2016, for a 1 mile dog walk.
More Info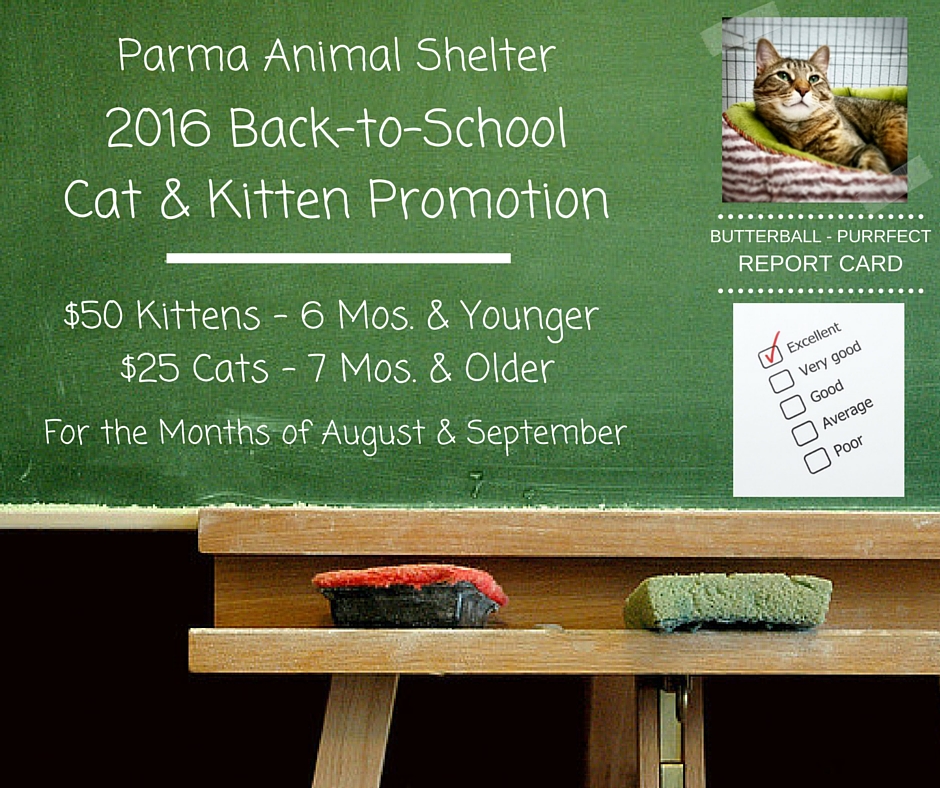 Get a Study Buddy from the Parma Animal Shelter! During August and September, we've reduced cat and kitten adoptions fees!
MORE INFO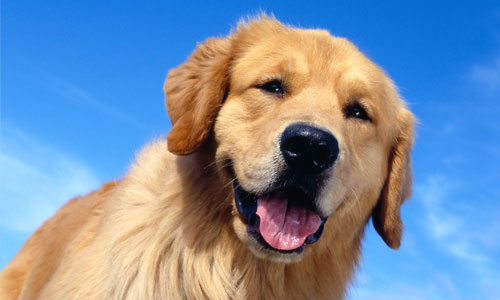 Adoption fees are: Puppies, 6 months and under – $180.00; Small Dogs, 7 months to 7 years (25 lbs. and under) – $180.00;
Click HERE
to view the full list of adoption fees.
Search Dogs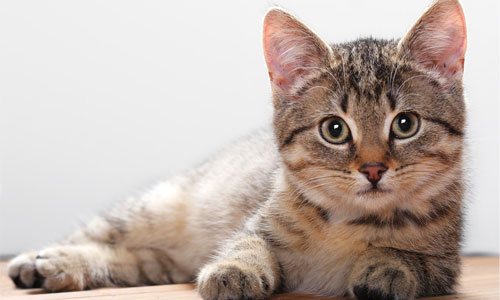 Adoption fees are: Kittens 6 months and under – $75.00; Adult cats 7 months through 7 years – $50.00; Senior cat 8 years and older – $25.00.
Search Cats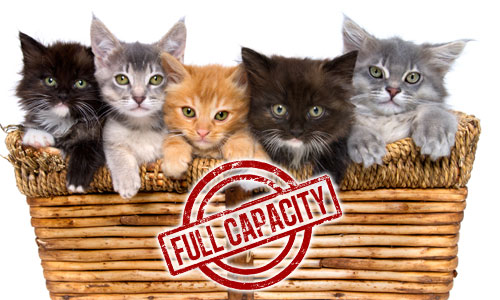 URGENT NOTICE TO THE PUBLIC:  WE ARE CURRENTLY FULL TO CAPACITY AND CANNOT TAKE IN ANY ANIMALS AT THIS TIME
If you find a cat or dog, please contact Animal Control at (440) 885-8010 or email at safetydepartment@cityofparma-oh.gov.  If you have an owner surrender, please call the shelter to make an appointment with the appropriate Health & Welfare chair people.
Thank you for your understanding and patience.
Parma Animal Shelter
Board of Trustees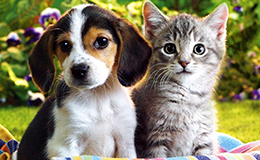 Adopt a pet from PAS! Adopting a pet from the Parma Animal Shelter can be very rewarding!

Consider becoming a Parma Animal Shelter volunteer! There are many opportunities to choose from.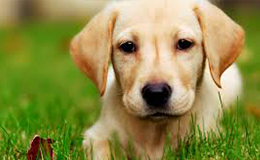 Donate to the Parma Animal Shelter, a 501(c)(3) organization. The shelter is 100% volunteer-run and relies on donations and grants.